Halloween Spending to Hit a Record High this Year
Home » Blog » Orlando's Local Halloween Fun Guide, Halloween's Hottest Trends, Halloween Headlines
October 27, 2017 By Chelsea T.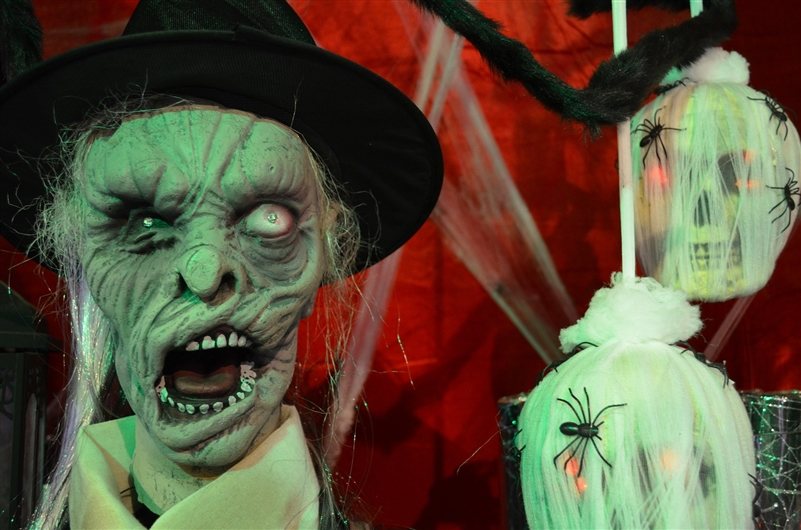 Photo by:
istdasso0 via Pixabay
From costumes and candy to party and home decor, people spend big bucks for the Halloween holiday. According to Forbes, over 179 million people are going to celebrate this year, equating to about seven in 10 people.
The National Retail Federation stated that spending in 2017 will reach $9.1 billion, which is up from $8.4 billion last year. Handing out candy is still at the core of the holiday traditions, with 70.6 percent of people planning to give out goodies to trick-or-treaters. 49.2 percent will deck out their homes with spooky decor and 48.2 percent are going to dress up in costume.
When it comes to who spends what, stats from Statista show that the average U.S. male is said will spend $96, females will dish out $77., and the average household will spend $86. Check out some more stats in the chart below!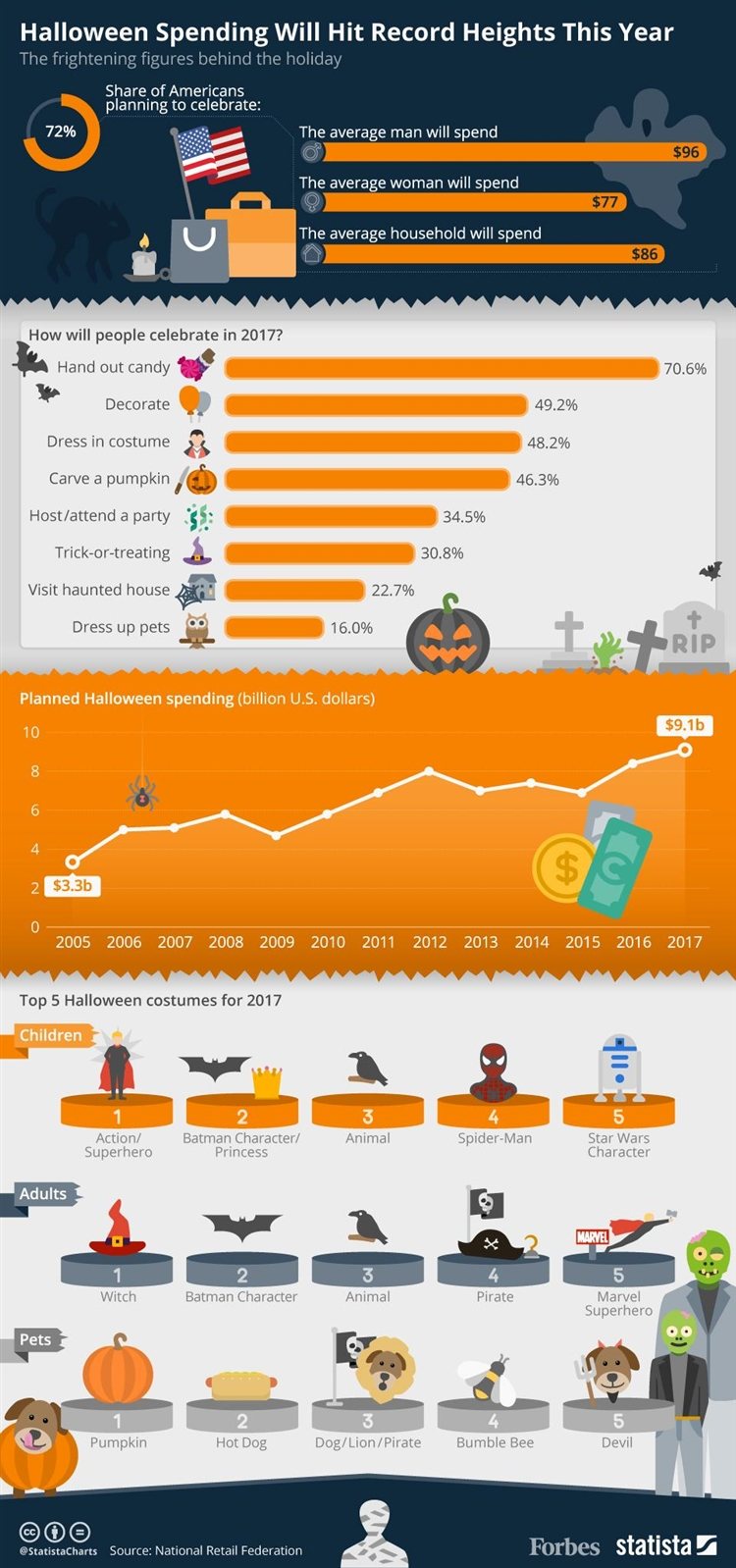 Chart via Forbes