The Walking Dead Returns to Television Screens with 'Mercy'
Home » Blog » Orlando's Best Weekend Events, Orlando Haunt News, Halloween Headlines
October 23, 2017 By Chelsea T.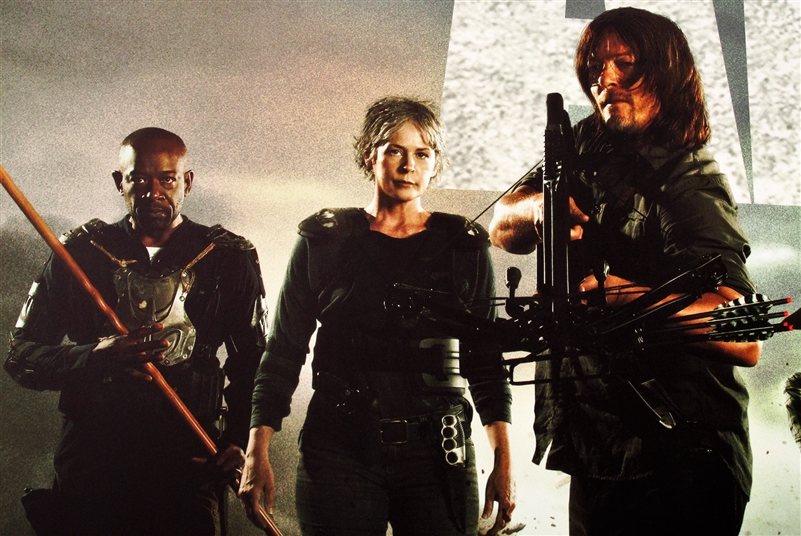 Photo by David Holt via Flickr
Photo by:
https://www.flickr.com/photos/zongo/23825795078/
AMC's The Walking Dead returned last night showing tons of 'Mercy' to kick off the Season 8 premiere. The long awaited premiere gave fans what they had been waiting for... although Negan is still alive. But one thing is for sure, we were happy to see Rick in control again after an entire season of being under Negan's spell.
Season 7 left off with the death of Sasha, who took her own life in order to save the others. With the help of Eugene, she swallowed a pill that poisoned her, transforming her into a walker who was hungry for Negan's flesh. Once he opened the casket he transported her in, he was in for quite the surprise. This gave Rick and his crew a chance, and they took it.
Now, in the first episode of Season 8, Rick and those of The Hilltop continue to seek their revenge on Negan. Absolute war broke out as Rick and his crew that we all know and love, began taking down a serious number of Negan's men and women. From gunshots to explosions, to hoarding the walkers in Negan's direction, Rick, Maggie, Daryl, Carol and the others, thought of it all to finally give Negan what he deserves.
The premiere also seemed to jump a bit through time, showing Rick with a head and beard full of gray, in what seemed to be flash-forwards into the future where he was an old man. There was also a moment where they showed him standing over two graves, which seemed to be in the near-future. This stunned fans for a moment, causing us to question some things.
Have they fast forwarded a few years? Was Rick just dreaming this entire time? No one can be sure... but one of those flash-forwards showed a bright future for Rick and his family, giving fans some hope for what's to come. Rick and the others of The Hilltop will need more than hope though... and we're excited to see what the rest of Season 8 brings!
What were your thoughts on Season 8's first episode? Let us know in the comments below!