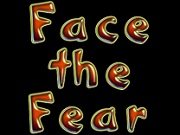 300 N Ronald Reagan Blvd
Longwood, FL
Details
Average Review

Scare Factor

Scary

Appropriate For

Adults & Teens

Organization Type

Charity / NOT For Profit

Listing Categories

More Info

Wheelchair Accessible, Snacks & Refreshments, Indoor Event(s), Covered Wait Area, Touching Not Allowed, Free Parking
The 2019 Face the Fear once again takes place in one of the most "haunted" locations in Florida - The Historic Longwood Village Inn. This old hotel is the stuff of legend and one of "those" places that everyone fears...
In 2019 experience...
LOST
Longwood's Olde Stolen Treasure
Our story begins….
History's most famous pirate Blackbeard (real name: Edward Teach) and his 40-gun flagship, Queen Anne's Revenge, prowled the West Indies and the Atlantic coast of North America, preying on ships heading back to Spain laden with gold, silver and other treasures from Mexico and South America.
In late 1718, a British naval force led by Lieutenant Robert Maynard succeeded in killing Blackbeard. Before his death, Blackbeard claimed to have hidden his massive treasure, but he never told anyone its location.
Treasure hunters have been searching for it ever since.
History you probably don't know…
During the Seminole Wars in Florida - Army troops moved through Central Florida anticipating an assault, and wanted to ensure that civilian residents vacated the area. A young officer, reportedly named Steler, came across an old woman and a child living in a run-down shack in Longwood. The woman refused to leave the house, as she had grown up in it, and began telling Steler stories about the area. He wasn't interested until the old woman mentioned treasure buried nearby. She referred to it as ye Olde Stolen Treasure.
According to the old woman, Blackbeard and his pirates had buried his famous lost treasure on a plot of land in Longwood, Florida. Blackbeard wanted to be the master of the sea - and his treasure was a collection of not only gold, coins, jewels, but also included creatures and nautical oddities. After the treasure was lowered into the hole, Blackbeard stabbed one of his crew and tossed the body into the hole. The pirates covered the pit, left with the intent to one day return. But they never did. The old woman insisted that the Longwood's Olde Stolen Treasure was cursed by Blackbeard to prevent anyone from ever taking it from him.
Steler helped the old woman and the child out of the area, then returned with a friend named Pillfer to look for the treasure that same night As they dug, the tops of the trees began swaying as if in a high wind; the deeper the dug, the higher the wind rose, until the wind became too fierce to work in. Flashes of light began to appear, with greater frequency as the hole grew deeper. Finally there came a long flash, that made the night "bright as noon," and Steler and Pillfer saw that they were not alone. The dark forms of a crew of pirates stood behind them; telling them all who touched the treasure would be cursed. The pirate promised that the power of Blackbeard himself would be unleashed if the treasure was ever disturbed. Steler and Pillfer dropped their tools and escaped promising never to tell anyone what had happened.
Of course that story is nothing but legend.
Recently a team of treasure hunters (2019) from the Treasure Allocation Group (TAG) discovered the location of the treasure in Longwood and secured permission to excavate and remove the findings under the authority of the United Reclamation of International Treasures (URIT)
Their findings, curse or no curse have now been put on display for a brief showing in Longwood. If you are interested in seeing this once in a lifetime collection of infamous pirate treasure then you are invited to join us at the Longwood Village Inn for Face the Fear 2019 – LOST – Longwood's Olde Stolen Treasure…will be on display October 25th, 26th, and 27th for three nights only.
You can decide whether or not you think it is cursed!
Email Haunt Owner
2019 Schedule
September
Su
M
Tu
W
Th
F
Sa
1
2
3
4
5
6
7
8
9
10
11
12
13
14
15
16
17
18
19
20
21
22
23
24
25
26
27
28
29
30
October
Su
M
Tu
W
Th
F
Sa
1
2
3
4
5
6
7
8
9
10
11
12
13
14
15
16
17
18
19
20
21
22
23
24
25
26
27
28
29
30
31
November
Su
M
Tu
W
Th
F
Sa
1
2
3
4
5
6
7
8
9
10
11
12
13
14
15
16
17
18
19
20
21
22
23
24
25
26
27
28
29
30
Hours of Operation: 8 - 11 pm
Box office opens at 7:30
Box office closes at 10:30

Admission Costs: Adult: $13
10 and under: $6

This event is a small group/tour experience. As a result, we historically have sold out each evening and our season is only three nights this year. Don't miss out!
Payments Accepted: Cash, Credit Cards, Debit Cards
- event open dates
Event last updated 9 days ago. Please confirm dates on
haunt website
before you go.
All photos and videos within this listing are the property of Face the Fear
Email Verified

Best Halloween Experience Ever

This was by far the most fun I've ever had at a haunted house. It was amazing. The people were friendly and kind and the clowns were around every corner. The fact that it's so personalized to your group and they don't just try to push you through is so great. The take time and care with every group to make sure the customers adds satisfied with their experience. The makeup and masks were very realistic and horrifying. I can't remember a time that I wasn't screaming. It was so much fun that it was scary. Definitely worth the money. Going to make this a yearly Halloween tradition for sure. Thank you Face The Fear!!

Scare Factor:
Fun Factor:
Haunt Value:
Length of Event:
21-30 minutes
Time Visited:
After 9PM
Would Recommend:
Yes
Suitable For Kids:
Unsure

Posted October 2017

So good ! so fun!

What can I tell you? Loved it! I'm scared of clowns . I screamed , I laughed , and had the best time I can imagine getting scared . Highly recommend this haunt , too much fun. Also loved the DVD you get as an exit prize. How to deal with fear in the world today is very timely. This is a experience not to be missed

| | |
| --- | --- |
| Scare Factor: | |
| Fun Factor: | |
| Haunt Value: | |

Posted October 2017

1 out of 1 found this review helpful

Email Verified

You are kidding me, right?!

Clowns, clowns, and more clowns. If you aren't afraid of clowns you should be. Face The Fear has taken your scariest dream and made it real. I was totally surrounded by clowns of every kind. The perfect blend of effects, dark places, a creepy funhouse that you can't escape, and did I say anything about CLOWNS! Loved it, the wait was longer than I wished but the people who run it were great, they entertained us, the food was good, and I can't wait to see what they do next year. Thank you Face the Fear!

| | |
| --- | --- |
| Scare Factor: | |
| Fun Factor: | |
| Haunt Value: | |

Posted October 2017

1 out of 1 found this review helpful

Meticulous detail fun for all ages

This wasan awesome experience well worth the admosdion. My 12 year old was scared and I am an Army Veteran with a few combat tours under my belt and there were a few moments that gave me a startke. The actors truly gave it their all. Props to tbe historical society ladies for interacting while we were in line and setting the stage for what was yet to come. I will return with my family next year. We brought a group of young boys and we even left with candy!

| | |
| --- | --- |
| Scare Factor: | |
| Fun Factor: | |
| Haunt Value: | |

Posted October 2016

High energy scares and great fun

I am amazed at the unique experience my family had at Face the Fear. it was fun, a great show, a great story (that started while we waited comfortably and informally to go inside). Once we got inside, the building was great, it was nice to see inside the haunted hotel, and the scares were fun and creepy. Be warned. If you want a cut them up, blood and gore, and easy nasty gross out event. This is not your event. But this is a smart, exciting, and well told scary event. The true test for us is that we talked about what we had seen, heard, liked, and what made us scream all the way home. And that means it was a fantastic event.

| | |
| --- | --- |
| Scare Factor: | |
| Fun Factor: | |
| Haunt Value: | |

Posted October 2016

Email Verified

Awesome haunted house

Great story line lots of scares

| | |
| --- | --- |
| Scare Factor: | |
| Fun Factor: | |
| Haunt Value: | |

Posted October 2016

1 out of 1 found this review helpful

Not enough scares

It was a creative idea and theme, but there was too much talking to develop the story and not enough scares. They talk to you outside for the hour or so wait. Then they prep you on the way up to the entrance. Then there's a dialogue right inside the door. I think that one was way too long. Then your tour guide talks to you for another few minutes before you even go upstairs for the tour. They lost my attention at that point. The room with the lady at the desk seemed a bit useless. I will say that you didnt really know what to expect from each room you went to so that was good. Overall, just not very fun this year.

| | |
| --- | --- |
| Scare Factor: | |
| Fun Factor: | |
| Haunt Value: | |

Posted October 2016

2 out of 3 found this review helpful

Email Verified

Horrible waste of time

Waited an hour and half for nothing. Such a waste of time and space of what could have been a great experience. My neighbors garage based haunted house was by far a much scary experience. I wish I would have stayed and continued to watch texes chain saw massacre.

| | |
| --- | --- |
| Scare Factor: | |
| Fun Factor: | |
| Haunt Value: | |

Posted October 2016

1 out of 2 found this review helpful

Longwood is haunted

Getting amped up to visit the most haunted location in Florida. I can't believe they are letting the team from Face the Fear actually make a haunted building a haunted attraction. Year after year, Face the Fear has some of the smartest story telling you can find for these type of experiences. They do it so well and I have never been disappointed. This year the location is an added bonus. Can't wait to get scared and face my fears.

| | |
| --- | --- |
| Scare Factor: | |
| Fun Factor: | |
| Haunt Value: | |

Posted October 2016

4 out of 5 found this review helpful

Loved it

This haunted event was great. It had different elements. The house and maze were awesome. We loved the entire haunted event. Thanks.

| | |
| --- | --- |
| Scare Factor: | |
| Fun Factor: | |
| Haunt Value: | |

Posted October 2015

3 out of 4 found this review helpful

Dolls were creepy

Went last year, enjoyed it with my son. This year went again with a few other dads/sons and everybody enjoyed the doll exhibit. Very creepy, but as a parent I like the 'no blood or gore' offering for my son. Great job by all involved.

| | |
| --- | --- |
| Scare Factor: | |
| Fun Factor: | |
| Haunt Value: | |

Posted October 2015

2 out of 3 found this review helpful

Viral - Virus - Terrifying

Visited this amazing scare fest and screamed my head off. Smart storyline, fantastic cast. Great effects and great attention to detail. The terrifying maze at the end where the digital infected stalked me was more than I can handle. So glad I took my family and can't wait to see what these twisted scare machines dream up next

Posted November 2014

2 out of 3 found this review helpful

Bigfoot

This was something I never expected and so original. The production was amazing, I was really blown away by it; especially for a small scale local haunt. The actors were definitely the star of this haunt. I cant wait to see what they do next year. So excited.

Posted October 2014

1 out of 2 found this review helpful

Was ok.

We went last year, It started out good with all kinds of things about big foot, then just died out, the walk in the woods was ok, we were trying to have fun and get involved but not much to see and they were just pushing us through even though we were the only ones there. May go again one day just to support Sanford.

Posted September 2014

0 out of 1 found this review helpful

We had a great time!

Everyone from the second you enter the parking lot at this haunt is in character. Tons of work went into the event which I really appreciated. Great theming, detail, thought prep went into this haunt. All of the volunteers were great and the fact that it was a lengthy walk thru made the experience even better. This haunt is much better than some so called professional haunts ( Clay County ). This haunt was worth every bit of the $10 admission. You must check them out. Be sure to talk to the "tree huggers" picketing by the road! HAHAHA!

Posted October 2013

1 out of 1 found this review helpful

Lovin' It / Scared me!

What can I say? I knew it wasn't real but when I saw the protesters I found myself swallowed up in this incredible world of Bigfoot Hunting where as I expected things went wrong. As I walked out into the very dark woods I knew what to expect, but it was so much better. I love the details they included. I love the actors. I love the fact that I was scared and surprised. I love the fact that I was not insulted by some random screamfest but instead was a part of some great story tellers telling a fun, spooky, and scary story.

Posted October 2013

Can't Wait

This group does an amazing job in terrorizing people each year in a fun and safe way. The bigfoot live experience is going to be incredible. I have been watching as the construction of this event has taken place in Seminole County and can't wait to get inside to check it out. This scare team does the best, the very best event in Central Florida each year and this year promises to be no exception. I am ready to Face my Fears and it might look like BIGFOOT this year

Posted October 2013

1 out of 1 found this review helpful
You Might Also Be Interested In...
All information on this page was submitted to Orlando Haunted Houses and was believed to be accurate at the time it was posted. Please report any inaccuracies
here
.